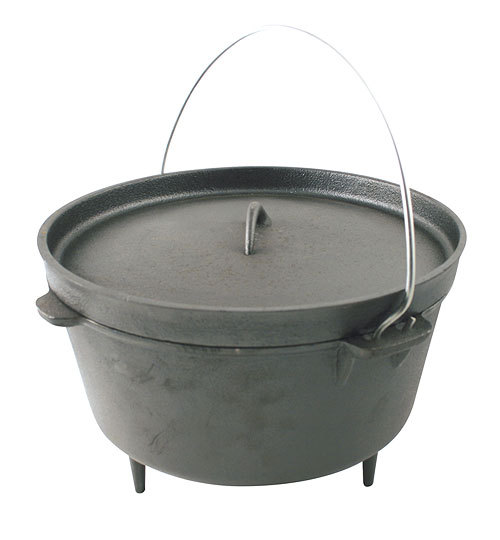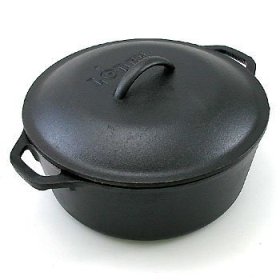 The Legendary Cast Iron Dutch Oven!
Cast iron cookware has been in use for hundreds of years and played a major role in the kitchens of almost every country and civilization since the Roman Empire.
The History of Cast Iron Dutch Ovens!
A Dutch oven is a cooking pot usually made of cast iron with thick walls and a close-fitting covering. Inherited from our Dutch ancestors, Dutch ovens have been around since the 1600s. Either the Dutch came up with the process of molding these cooking vessels or they sold them to other countries at that time; thus, the name Dutch ovens. In time, they have evolved to become shallower, with a flange placed on the lid to hold the coal out of the food, and legs also placed underneath to elevate them atop coal and fire.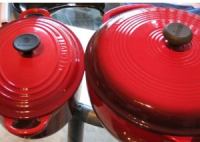 The cast iron Dutch oven has two types. The first type is the best cookware needed for an adventure outdoors- a chuckwagon or cowboy or camping Dutch oven with three legs, a wire handle and a concave lid with a rim for coal. The second type has no legs, unlike the first. This modern Dutch oven is perfect for use on the stovetop or in the oven.
Like other cast iron cookware, the cast iron Dutch oven is to be used seasoned as well in order to maximize the benefits of cast iron. Also like the cast iron pan, this oven has excellent heat retention and distribution, which makes it better for making long and slow-to-cook meals such as roasts, stews and casseroles. Cooking these meals becomes a breeze with cast iron Dutch ovens because with the added flavor and supplement from the iron from the oven, these meals become more delicious and even healthier.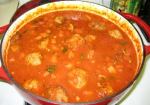 The cast iron Dutch oven is also a handy baking oven if ever you decide on taking a vacation in the great outdoors. If you ever find yourself with the opportunity to cook over a campfire, Dutch ovens will be the perfect tool for you. You can make biscuits, bread, pizza, cake, or even pie from this culinary wonder. You can even conserve heat and cooking time by stacking as much as five to six Dutch ovens on top of each other.
Taking care of a cast iron Dutch oven is as easy as taking care of a cast iron skillet. One simply has to wash with warm water and detergent without using a sponge so as not to take out the seasoning. Because of its non-stick properties, cleaning these ovens is a cinch.
If you are ready to spend for your vacation, then around fifty dollars for this must-have is a small price to pay for a great trip marked by great food and experience around the campfire. The cooking becomes an adventure in itself with the slow and steady way that the cast iron Dutch oven does its job. And, you will not only be spending for outdoor use, but for home use as well. It'll be like taking the campfire experience to your kitchen and dinner table. Surely, the taste of an adventure's worth of food with family and friends is a tradition worth reliving over and over.
During our research we visited many online vendors and discovered that the best prices are typically found on Amazon
.
Lodge EC6D43 Enameled Cast Iron Dutch Oven, 6-Quart, Island Spice Red
List Price: $54.69
Sale Price: $49.93
Used From: $41.20





This 6-Quart enamel Dutch oven is great for cooking, marinating, refrigeration and freezing. The color porcelain enamel on cast iron can be used on gas, electric, ceramic and induction cooktops, as well as in the oven...
Lodge L8DD3 Cast Iron Double Dutch Oven, 5-Quart
List Price: $38.57
Sale Price: $36.39
Used From: $23.67





Lodge Logic 5 Qt double Dutch oven and casserole with skillet cover. Sturdy integral, ovenproof loop handles for convenience. Tightly controlled metal chemistry and exacting mold tolerances deliver consistent product for even heating and superior cooking performance...
Lodge Camp Dutch Oven Lid Lifter
List Price: $10.82
Sale Price: $8.13





This is an essential tool when cooking in a camp Dutch oven. The "T" bar design adds leverage and comes in handy when lifting the lid or moving Dutch ovens from fire to table. Constructed from heavy duty steel with high temperature black finish...
Lodge Original Finish Camp Dutch Oven Lid Stand
List Price: $9.59
Sale Price: $9.03





This versatile lid stand can be used in two ways. One side it is a stand for your Dutch oven lid; flip the stand over and the inverted lid can be used as a griddle. Made of heavy-duty steel with high temperature black finish...
Lodge L12CO3 Cast Iron Camp Dutch Oven, 6 quart
List Price: $55.51
Sale Price: $53.95





Lodge Logic 4-Quart Cast-Iron Camp Dutch Oven Flip lid to use as griddleThe Lodge portable "camp stove" is the pot that does it all. The flanged lid holds hot coals and inverts for use as a griddle...
Calphalon Classic Nonstick Dutch Oven with Cover, 7 quart, Grey
List Price: $59.99
Sale Price: $45.99
Used From: $28.66





The Calphalon Classic Nonstick 7-Quart Dutch Oven with Cover features convenient fill lines, a straining cover, and pour spouts to help you save time in the kitchen. This covered Dutch oven is made with dual-layer nonstick for extra-easy food release and cleanup, and is constructed from durable hard-anodized aluminum for fast and even heating...
Lodge Manufacturing Parchment Paper Dutch Oven Liners
List Price: $9.29
Sale Price: $7.95





Lodge parchment paper Dutch oven liners make cleaning up easy and fast. These nonstick, disposable liners are sized to fit most Dutch ovens. 20-inch diameter and 100-percent biodegradable. The compact size makes packing these in your gear effortless...
Other Cast Iron Products
Cast Iron Skillet Cast Iron Kettle Cast Iron Pots Cast Iron Cookware
Kettles & Cauldrons Pots & Pans Skillets & Frying Pans Woks & Hibachis